On September 17th!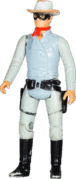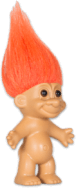 You just have to be

BarCamp Omaha is a user generated conference where the speakers are everyday folks, talking about what makes them excited. Talks aren't scheduled or planned until just before the conference starts, and anyone can give a talk. Interested, but don't want to give a talk? That's okay too.
At BarCamp, you won't find a predetermined speaker list or a line of suits passing out business cards. What you will find is some shaggy dude in a t-shirt talking about moonshine, a web developer talking about the best practices in SEO, or a world traveler sharing their experiences. BarCamp is a chance to network, learn something new, and communicate what you're most passionate about. Come one, come all.


ENTREPRENEUR
Churn, MRR, fundraising, or even the lemonade stand you ran when you were a kid are all fair game. This is a great place to talk about ways to build epic things and/or getting dat paper.

TECHNOLOGY
Building React apps in your free time? Designed an ETL pipeline? Hacked together a Raspberry Pi temperature sensor? Come talk about the hardware and software that you get excited about.

CREATIVE
From designing and letterpressing your own event invitations to traveling the world and taking photos for three months, this is the place to talk about your most right-brained projects and accomplishments.

KITCHEN SINK
Psst. I hear you made some moonshine. Or maybe I heard that you're working on an awesome urban planning project. And didn't you recently master juggling? Why don't you come talk about it over here?
THE SCHEDULE:


FRIDAY, SEPT. 16th
The Session Room, 1506 Mike Fahey St
OPENING PARTY (sponsored by Omaha Code School)!
Get excited about BarCamp the night before at our opening party, sponsored by the wonderful folks at Omaha Code School! Buying a BarCamp ticket also entitles you to a free drink ticket. Not to mention, the fantastic Justin Limoges is bringing his sweet photo booth!



SATURDAY, SEPT. 17th
Kaneko 1111 Jones St
COFFEE / SIGN UP
Grab some snacks and coffee, sign up for a talk, and start the day getting to know your fellow BarCampers.
MORNING TALKS BEGIN
We'll start out the first round of talks promptly at 9am, so make sure you're all settled in and ready to learn!
LUNCH / NETWORKING
Hang out with your new BarCamp friends and enjoy a delicious lunch provided by our friends at Hudl.
AFTERNOON TALKS BEGIN
At 1pm, we'll reconvene for our afternoon session of talks!
CLOSING
Say your goodbyes, collect addresses for your new pen pals, and start looking forward to next year. Don't forget to pick up your free t-shirt (sponsored by Agape Red) and other BarCamp memorabilia from the merch table!
Frequently Asked

What am I paying $15 for?
Opening Party / Drink Ticket
Breakfast
Soda & Snacks
Lunch
BarCamp T-shirt
Good Times / New Friends (which is sorta priceless…)

Can I give a sales presentation?
No. To be respectful of our BarCamp attendees, sales presentations or all-out sales pitches are not allowed. Don't even try it, folks.

Do I have to give a talk?
Absolutely not! Many people come to BarCamp just to meet new people and listen to other folks give cool presentations, and that's great! We encourage people to participate however they are most comfortable. That's the beauty of the "un-conference." You can pretty much do whatever you want.

How long are the talks?
Each time slot is 30 minutes. Speakers are allowed to use that time however they wish. You could even share one 30-minute time slot with multiple people or set up a panel discussion. It's probably a good idea to allow time for comments and questions because BarCamp audiences tend to be very participatory!

What should I bring?
Your notebook and a pen for taking notes and collecting autographs.
Something to share with all of your new friends…a business card perhaps?
A clean pair of underpants (just in case!) A friend…if your friend fits in your fanny pack.

When do I get my BarCamp t-shirt?
Tees are sponsored by Agape Red. When you purchase a ticket make sure to mark your size so that we know what to order. The tees are Next Level men's sized tri-blend crew.
Note: Due to the nature of having tees available on the day of the event, we cannot guarantee your indicated size from registration will be available, so pick up your shirt early in the morning!

Is my ticket transferrable?
If you're unable to attend BarCamp after purchasing your ticket, contact finance@nebraska.aiga.org to transfer or refund your ticket. Ability to do so expires after Sept 7, 2016.

I have a food allergy, do I have to bring my own lunchbox?
Don't worry about it! We want to make sure that everyone is included at lunch. If you have any allergies or dietary restrictions just send a message to barcampcochair@nebraska.aiga.organd we'll make sure that you are taken care of.